SUN TONG LEE
Sun Tong Lee Store 1872
Herbert Street, Gulgong
Now part of the Gulgong Pioneers Museum facade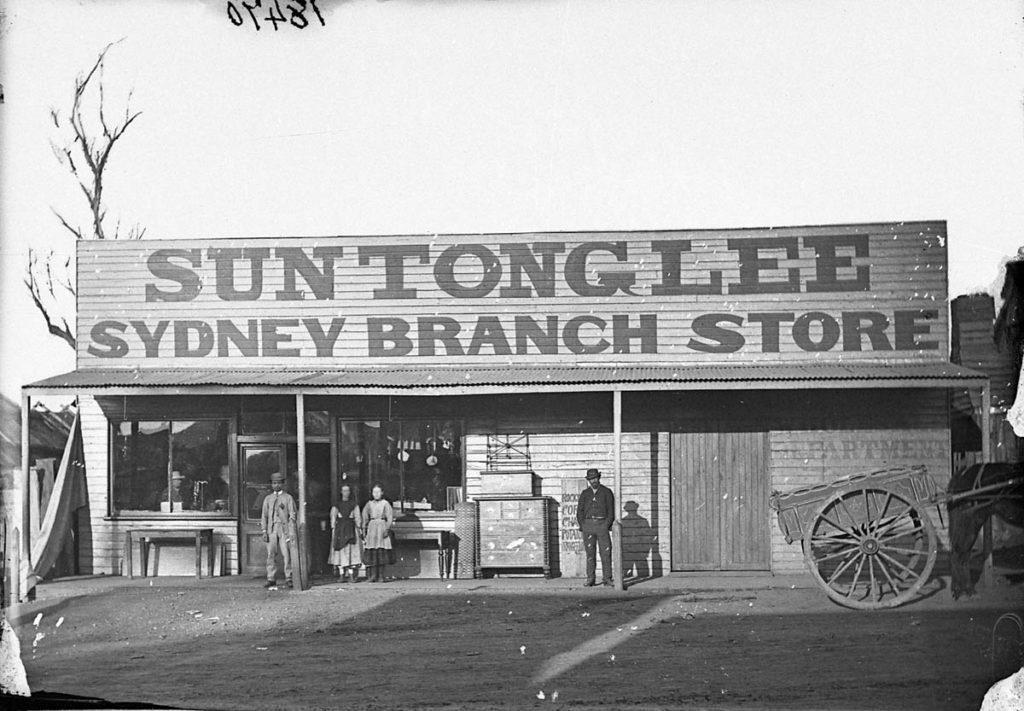 When the great, great grandson of Sun Tong Lee visited our Museum, he said, "Apparently Sun Tong Lee owned many stores in NSW and it is unlikely that he ran Gulgong branch".
The Research Team has uncovered that Sun Tong Lee was quite active in the town from the time he opened the store in Herbert Street in July 1872.He was present in the town to sign the Petition for Municipality in 1873 and identified a lad who had stolen boots from his store in the same year. In 1875, he returned to Sydney. The paper reported:
"… since his arrival in Gulgong – over some four or fives yeas ago – he has earned the respect of all classes of the community and we feel sure that many will regret his departure, especially those who have in their time of need received many acts of kindness from him."
Sun Tong Lee's store can be seen in the 1872 panoramic photo of Gulgong at the entry to the Holtermann Museum and, of course, the building facade is a highly recognisable part of the Pioneers Museum on Herbert Street.