Volunteers play an integral role at the Holtermann Museum by contributing to the creation of a lively, welcoming, interactive environment. Volunteers encourage and foster visitor interaction by starting conversations and sharing stories with visitors about photographs, objects, Gulgong history and goldrush history. They have opportunities to interact with tours, private groups and school groups and to facilitate hands-on activities and research.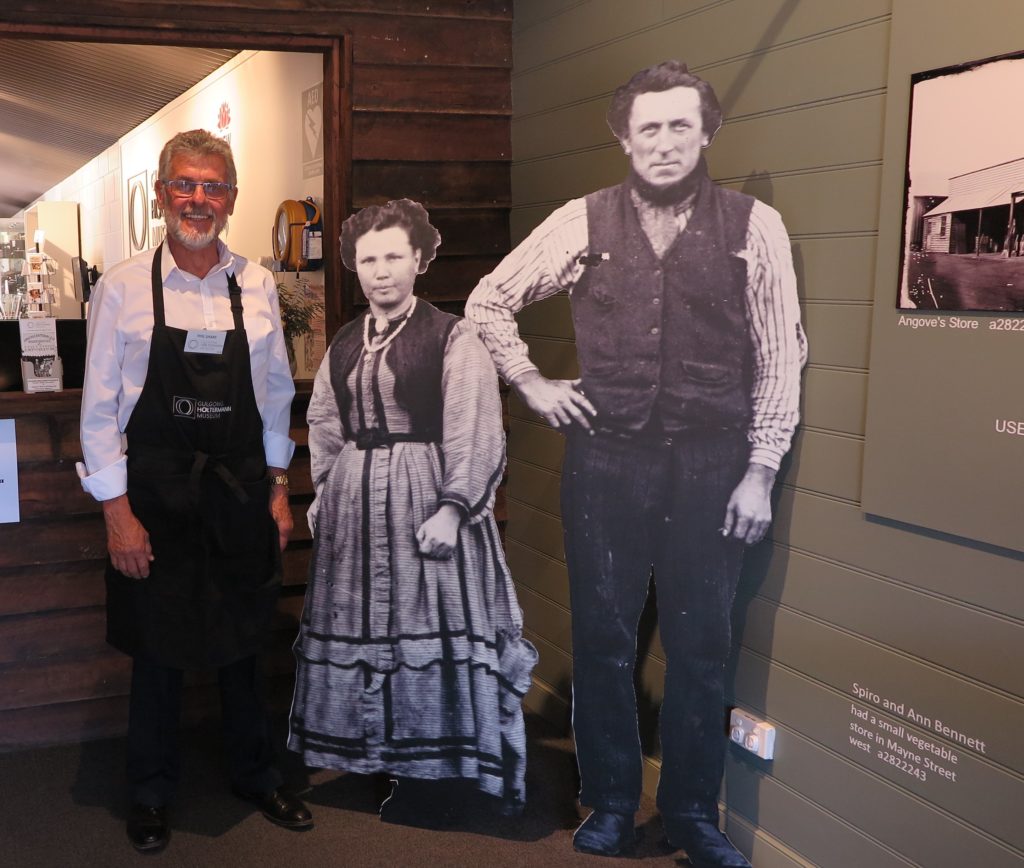 Our Visitor Experience Volunteers have;
A passion for any or all of the following: Holtermann Collection, history, Gulgong, photography, education, the arts, museums.

A friendly manner, excellent customer service and understanding of a wide range of visitors including families and younger visitors.

Excellent communication skills and the ability to encourage new ways of seeing and understanding the collection.

Interest, time and ability to participate in training, undertake direction and collaborate as part of a team.

Ability to commit to volunteer work on a regular basis.

Willingness to commit to the Museum's mission and values.

Volunteers must be 16 years or older.
If you are interested in volunteering at the Holtermann Museum, applications can be made by calling into the Museum or phoning the Museum Co-ordinator during opening hours. Successful applicants will be contacted and undertake a volunteer induction prior to their first shifts to ensure they are well informed and have a good knowledge of the Holtermann Collection of photographs on display within our facility. New volunteers are paired with more experienced volunteers to ensure they are supported in their introduction to the role. Volunteers with a specific skill based are encouraged to use these skills at the museum. Our facility does require some knowledge of technology, however it is not essential.